Use Google Assistant to Add Items to Trello Boards
Since I decided to set up my Google Home Mini in my office I thought it would be handy to be able to ask it to log ideas for blog posts. I am currently using a Trello board to track all my ideas for posts and luckily IFTTT has services for both Trello and Google Assistant. The Google Assistant service is especially nice as it allows you to setup trigger phrases as well as accept variable voice input following it. This input can easily be passed along to another service to build some pretty creative and powerful applets.
Go to your My Applets page and click on the New Applet button followed by the word this. Find the Google Assistant service and then choose the Say a phrase with a text ingredient trigger.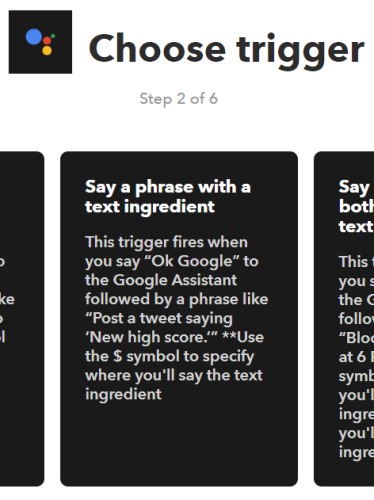 Fill in the fields to tell IFTTT what you want to say to Google Assistant to trigger the applet. You can also define how you want Google Assistant to reply to request. Once you are finished click the Create Trigger button.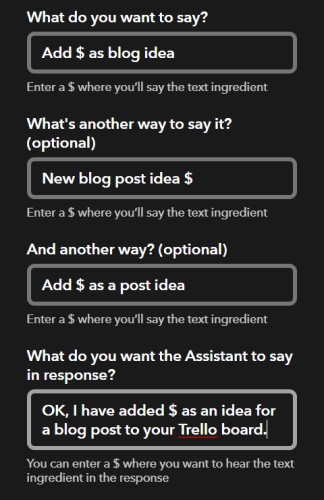 When you return to the previous page click on the word that to choose which service to trigger. Here you will want to find the Trello service and choose the Create a card action. Choose the board and list that you want to add a card to and then use the Add ingredient button to set the Title field to the value of TextField. You can also select labels that you would like automatically applied to the card as well as add something to the description.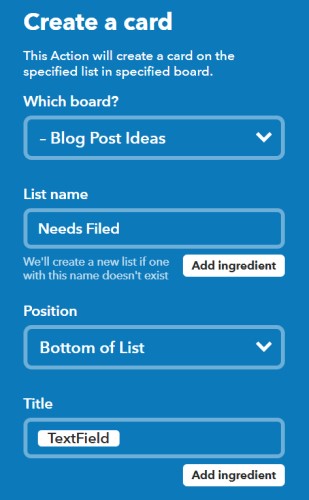 When you are done click the Create Action button, name your applet, and that's it. All that is left to do now if test out your new voice command and you should end up with something similar to this: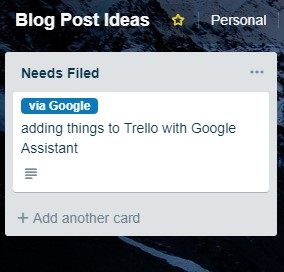 You can follow similar steps to this to kick off an extremely wide variety of actions from other services using Google Assistant queries.