Get a Free Google Home Mini from Spotify
Update: Spotify is offering this again for the 2019 holiday season until 11/15, and it is now available for Individual as well as Family Premium plans.
Spotify is currently running a promotion until December 31st 2018 during which new and existing "Premium for Family" members can claim a FREE Google Home Mini. After registering for yours, you will receive an email with a link to Google Express to claim your freebie in the color of your choosing.
Currently we are all in on Alexa at our house but I'm not one to turn down free tech. I received mine in the mail today so I thought I would go ahead and do a quick unboxing and review/comparison.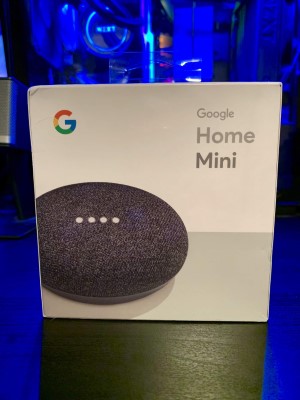 The box had a nice tear away pull tab to quickly break into my new toy which came with a fairly generous length of power cable and some very basic instructions. The very first thing I noticed after plugging in the Google Home Mini was how much better the sound quality seemed to be than my 2nd Gen Echo Dots. Setup is completed using the Google Home app on your phone and the guided process is very simple and straightforward. I decided for Google to join me upstairs in my office since Alexa lives downstairs and I thought it might be better suited to assisting me with various productivity tasks.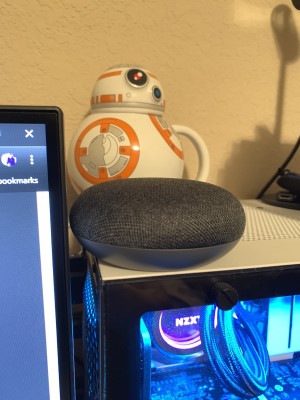 One downside I came across so far was that it was not at all obvious how to add external services other than those initially presented by the setup process. I'll go ahead and show you how I added my thermostats here. Google Assistant does have a leg up on Alexa when it comes to IFTTT applets as you have the option to make use of variable text components after your trigger words. With Alexa you are only able to set a custom trigger phrase with no access to further voice input. Having this extra functionality allows me to do things like ask Google to add an idea for a blog post to my Trello board which I will show you how to do in this post.